As inflation has hit the world post-Covid pandemic, there is an extreme need for sustainable housing designs that fulfill people's environmental and economic needs.
Sustainable housing design helps reduce a structure's carbon footprint and has a favorable long-term economic impact. Climate change has made it imperative to discover the most environmentally friendly and efficient way to build and live in.
While designing the home, every homeowner should consider the environment. Sustainable housing design examines all aspects that impact people's daily lives and environment, such as natural resources, waste management, energy efficiency, materials, and water use.
Hutter Architects has a professional team of experts to offer cost-effective, efficient, and eco-friendly solutions for sustainable housing projects. Architects at Hutter Architects characterize each project with their unique approach to sustainable design and architecture. However, they utilize the latest materials and technologies and reuse existing resources. While using recycled and sustainable materials wherever possible, we believe in building sustainable houses that are cost-effective and energy-efficient.
Let's explore more about sustainable housing design and how Hutter Architects can help you achieve it.
What is Sustainable Housing Design?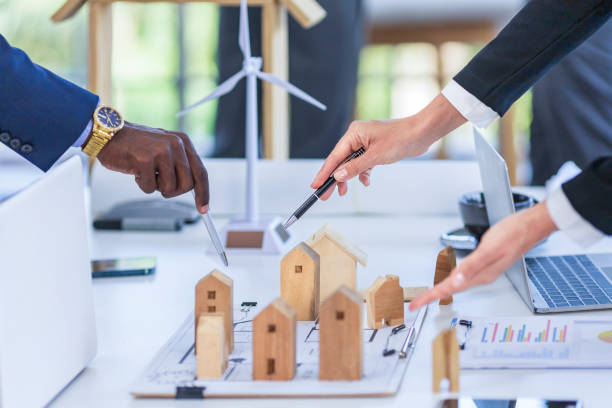 Sustainable housing design is a desegregated approach to erecting and maintaining a building that reduces the use of energy, natural resources, and materials while supporting the health of its occupants.
Also, it considers how the building will perform from an environmental, economic, and social view by creating it. According to Seed Scientific, by the end of 2023, the US green building market is projected to reach a staggering $103.08 million, a splendid milestone for sustainable construction and environmentally friendly practices.
However, it shows that the world is moving rapidly towards sustainability, with sustainable housing design being an important factor.
Elements That Make Sustainable Homes Energy Efficient
Sustainable houses are designed to be energy-efficient, saving dollars in cooling and heating costs. The elements that sustainable housing design typically includes are the following:
Energy Efficiency
Sustainable homes are all the temper right now, and with the best reason. They help it easily reduce its carbon footprint and energy consumption while maintaining a comfortable lifestyle.
Making simple changes in your home makes them eco-friendly and more energy-efficient, which can reduce your energy use. You need to start improving insulation that reduces your heating and cooling needs and also maximizes natural radiant heat from the sun with window strategies.
Try to consider adding solar panels on the roof of your sustainable house that captures solar energy, which is free, renewable, and clean. While looking for lighting fixtures and appliances, choose models that consume less electricity than average.
Finally, reform your windows to double-paned or insulated ones. This way, you don't waste valuable energy on cold or hot air entering or leaving your home. However, with these few smart choices, you can make an eco-friendly home that is as efficient as it is stylish.
You need to consult Hutter Architects if you are unfamiliar with minimizing renewable energy or energy consumption. With more than 25 years of experience and a leading name in the construction market, our mission is to uphold sustainable housing designs with the best building materials.
Our capacities range from initial design to complete construction. So all your needs are met with utmost precision to create an energy-efficient home.
Recycled & Sustainable Materials
Sustainable homes also use sustainable and recycled building materials. Using recycled materials contributes to the well-being of our planet by minimizing the demand for new materials. It helps to reduce pollution from the production process.
Choosing natural, renewable, and non-toxic building materials helps maintain indoor air quality, creates a good environment, and saves money on energy costs over time. Choosing recycled materials to build can be smart for the environmentally-minded homeowner. Recycled materials are not only sustainably efficient and resourceful, but they also lead to the bonus of being greater for your wallet.
Not only that, but embracing recycled materials also adds a unique touch to your home design. Using natural resources and getting creative will quickly become a point of pride for any sustainable homeowner.
After all, creating from trash is the best way to talk about making an environmental impact and living small. We at Hutter Architects ensure our clients that every component and material used in the construction of their sustainable homes is of the best or top quality and resourceful.
Green Building Systems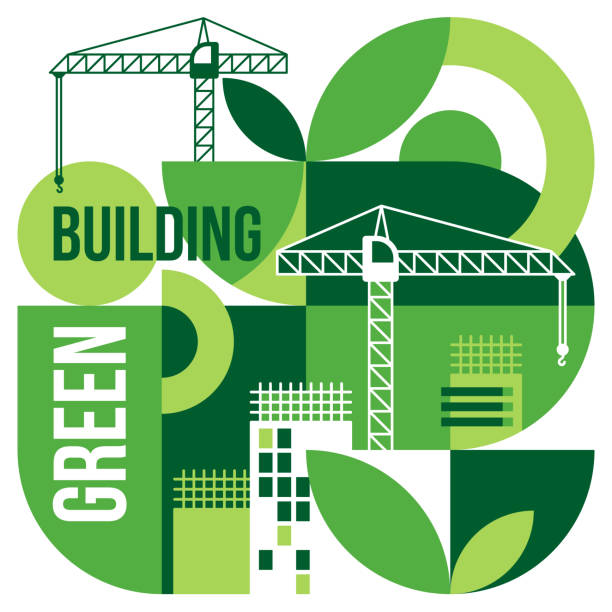 The construction and renovation projects can potentially reduce the environmental impact using green building systems. While ensuring your home design is economical and efficient, you may reduce landfill waste.
Technologies that can be incorporated into green building systems are solar panels, energy-saving appliances, heating and cooling systems, etc. These will reduce your electricity bills and improve the environment.
Thermostats are energy-efficient systems that can help control your home's temperature and reduce energy costs. Green building systems such as geothermal heat pumps, wind turbines, LED lighting, and gray water systems are great options for sustainable homeowners. Occupancy sensors, smart switches, and dimmers can help you to save energy by making sure lights aren't left on when they're not needed.
Hutter Architects always ensure that your sustainable home is designed to meet your needs, from schematic programming to construction details.
Volatile Organic Compounds (VOCs)
Considering the use of VOCs is important to ensure your home is healthy and energy efficient. Volatile organic compounds (VOCs) are chemical compounds that readily evaporate into the air.
These chemical compounds can be found in many consumer products, such as cleaning supplies, paints, and furniture finishes. These chemicals can harm indoor air quality when released into the air.
Energy and environmental design with VOCs-free materials and products can keep your home environment healthy. Turning dreams into reality is our number one mission, so let our experienced experts help you to create the best sustainable home for your family.
Why Sustainable Houses Are The Future?
Sustainable homes are the best option to secure your and your family's future. With increasing climate change, finding ways to reduce our environmental impact has become critical.
Sustainable homes offer numerous benefits, but sadly, many people are unaware of the potential benefits that come with them. Sustainable homes are more energy efficient, often cheaper to maintain, and aesthetically pleasing.
Hutter Architects is truly concerned with building sustainable homes that are energy efficient, conserve natural resources, save money, and provide a comfortable environment. Sustainability contributes to our happiness and helps the environment remain healthy.
Below are some of the best benefits that come with sustainable homes:
Reduced Energy Consumption
It is estimated that many countries are trying to increase their energy consumption levels. This can have major environmental crashes, so sustainable home address this issue.
Sustainable homes help reduce energy consumption and carbon emissions via renewable sources such as wind and solar power. It is significant to reduce the level of energy consumption for the development of any country, and to achieve this; sustainable housing is the best option.
Less Water Use
The average household's total water consumption is quite high, so sustainable housing can help reduce water use. Many new technologies allow for more efficient water use, which should be integrated into any sustainably built home.
The use of water-saving fixtures can also be used to reduce water consumption significantly. Water conservation is directly related to energy conservation, so sustainable housing must provide efficient water management solutions.
Short Construction Time
One of the main advantages of sustainable houses is that they can be built efficiently and quickly. Sustainable building materials are easier to work with and lighter, and a home can be constructed much smaller than traditional construction methods.
It also significantly reduces construction costs that help you not pay expensive labor costs.
Improved Air Quality
Sustainable housing also helps improve indoor air quality. That's because sustainable homes use materials that don't emit VOCs into the atmosphere. Thus these materials make homes healthier and more breathable.
In addition, sustainable homes normally have better-insulated floors and walls. These walls help to minimize heat loss and keep the home floor cooler in the summer. Air conditioning systems used by renewable energy sources also reduce the need for air pollution.
Services Offered By Hutter Architects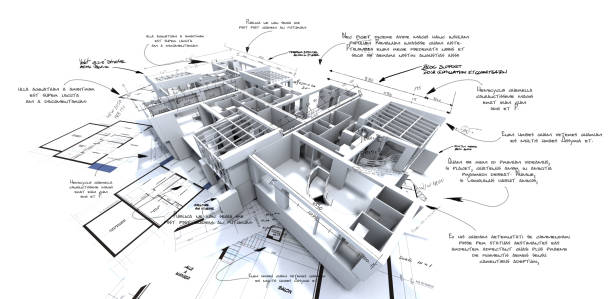 Hutter Architects provides comprehensive architectural services from the grand scale to the minute details of almost all projects. Our team of professionals can build or remodel new structures. We offer our expertise to commercial and residential clients, investors, and developers. Our top-notch services include:
Programming
Our process of building a sustainable home begins with the programming phase. During this phase, we interview you to understand your vision and make it more specific than the general idea.
We make sure that any feelings or ideas regarding the project are considered. Every project our team has worked on has a unique story, and we strive to ensure that your dream home is one of them.
Booking with us will help you decide on space size and function, the number of rooms, and your taste and style. If you're unsure what your home will look like, we'll guide you in making it more sustainable and energy efficient.
Let us help you get the assurance you need for the success of your project by providing surveys and other required documentation. Our services give a comprehensive solution that trims an otherwise tough process.
By creating a timeline and a budget for the entire effort, we are making an action plan that lists any engineering or other consultants needed for the project's needs. However, we will be able to regulate their fees and when they must complete their various roles to meet our deadlines.
Schematic Design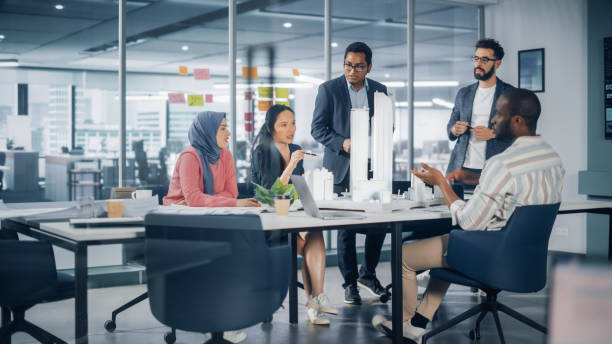 Hutter Architects professionals understand how defeating it is to see your dream home in 3D or on paper without realizing it. We are here to take the guesswork out of building a sustainable home with sustainability and energy efficiency in mind.
In our schematic design phase, we merge the programming information gained during our initial conservation with you to create concepts that reflect your wishes and lodge the environment.
Design parameters are then established, such as location, site orientation, space size, north/south axis for energy efficiency, any special requests you may have, etc.
Design Development
We evolved a more strained version of the design from the previous step. During this process, any changes to the project are first discussed with you and then implemented according to your requirements.
The Hutter Architects team of experts provides documentation that can easily start the building permit application process. We will also judge codes and local zoning requirements that must be adhered to and completed on time.
Construction Documents
At this phase, we give detailed construction drawings and documents that will form the basis of your contractor's work. We discuss all aspects of the design with clients so that everything is going through and understood by them before construction begins.
This step is important to ensure that the actual building process meets our specifications and vision. We also give ongoing project direction, including contractor work reviews, site visits, and on-site inspections.
Our attention to detail ensures that all aspects of the home comply with safety regulations and that the building matches your desired design.
Bidding Negotiation
We work with contractors to arrange the best deal on building your home. This includes soliciting bids from several contractors and ensuring they understand the project.
We also ensure that all potential issues are considered so there are no surprises during the construction process.
Construction Management
Our team of professionals actively monitors the daily progress of the construction and reports back to you about the project status. We also do project changes, such as design features or materials, that require modification during construction.
We inspect work for accuracy or quality and also review contractor payments. If a change needs to be made, we take some necessary steps to ensure that these are done correctly.
This is the final phase of the project when all the construction is completed and the house is ready for tenancy. We completely inspect the building and ensure it is up to code and meets all safety needs for your protection.
Conclusion
Sustainable housing designs are becoming progressively popular, and the design process and engineering required to make them a reality can be daunting.
If you are confused and looking for a qualified architecture firm to help you construct your dream home, look no further than Hutter Architects. We strive to provide an efficient and cost-effective solution that fulfills your expectations.
At Hutter Architects, we aim to streamline this complex process of sustainable architecture for you. We provide comprehensive services, including design development, schematic design, bid negotiation, construction documentation, and construction management. Contact us right now for further information.
FAQs
What are examples of sustainable design?
Sustainable design includes using renewable materials like bamboo, optimized building insulation, wind and solar energy sources, and innovative plant-based roofs. The possibilities here are endless, with each idea more inventive than the last. It's exciting to think about all the possibilities when creative minds collaborate to bring sustainable projects into reality.
How does sustainable housing work?
Sustainable housing is more than an ideal – it's an achievable way of living that is good for the planet and can also save you money in the long run. With existing technologies such as solar energy and efficient insulation, residences can generate or preserve energy, thereby reducing bills and carbon footprints. Sustainable housing also comes with other considerations, such as resource efficiency, waste management, and smart energy consumption, all of which make life easier for your wallet and the environment. If done right, sustainable living can be a win-win situation!